From July 1st 2022, in Norway, all private households will start using "Grid rent by effect".
This means that the previously fixed monthly payment for the power lines into your house, from this date on will be invoiced using different tariffs, based on the highest effect you consume during each month.
We have made a model to demonstrate how much you may save by using logics to prevent simultaneously use of electricity. Such a simulation model could also be used to fine-tune parameters for such a system.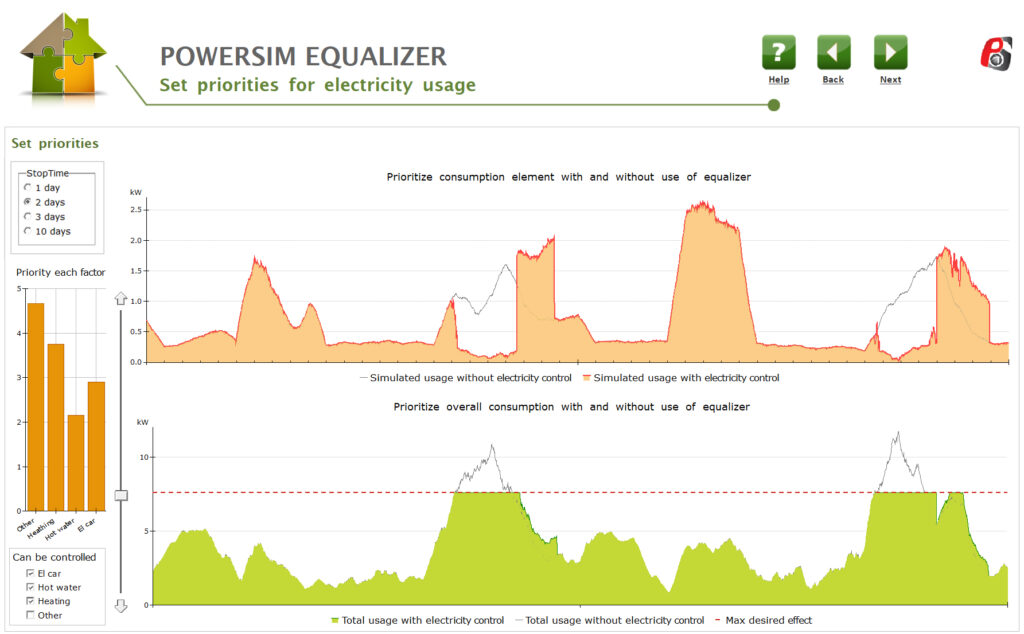 Powersim Equilizer; spar energi & utgifter
Fra 1ste juli 2022, starter alle private husholdninger med en ny måte å beregne nettleie, basert på hvor mye strømforbruk du har.
Dette betyr at nettleien for strømforsyning inn til din bolig, som tidligere var fast, fra nå av vil bli fakturert ved bruk av ulike tariffer som er basert på den høyeste effekten du forbruker i din bolig og kan variere fra måned til måned.
Vi har utviklet en simuleringsmodell som demonstrerer hvor mye du kan spare ved å bruke logikk for å forhindre for mye samtidig bruk av strøm. En slik simuleringsmodell kan også benyttes for å fin-justere parametere i et slikt system.