What's new in pForecast?
The modern and cloud-based architecture of pForecast enables continuous deployment of new features and unlimited scaling. In the February 2023 release, the performance of stochastic analyses and incremental profiles analyses are enhanced.
The way pForecast handles drilling schedule has improved, now allowing for defining an unlimited number of drilling targets within one month. It is also possible to have an unlimited number of consecutive drilling targets with zero drilling time with this improvement.
For instance, the image below illustrates the new drilling schedule for 15 wells within the same month.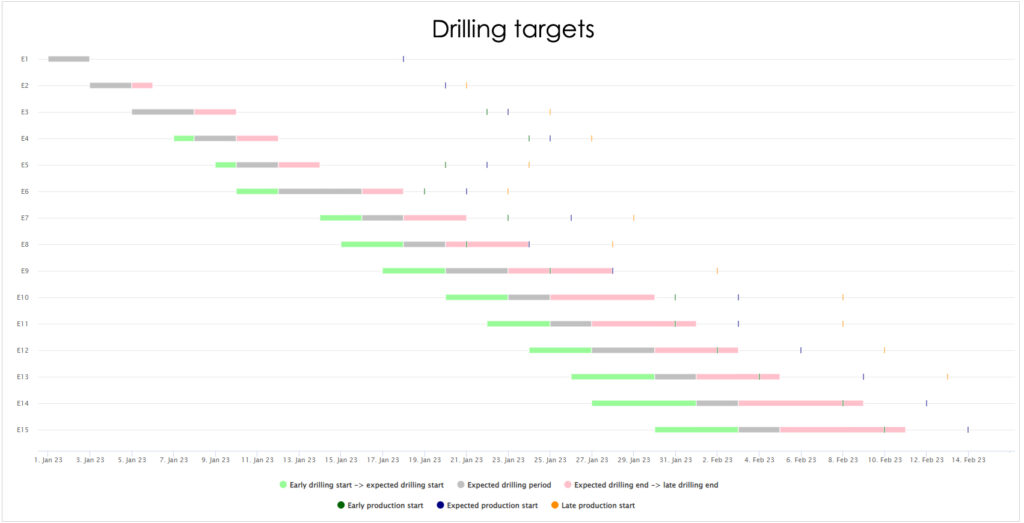 n addition, the video page has been revamped, check it out! For the embedded videos in pForecast, we have introduced category groups and user-friendly search functionality.
Did you know that you and your colleagues can have one month of free access to the pForecast software to test out all its unique features and functionalities? Contact us now, and we will provide you with more information.