We would like to highlight a new feature that we launched in pForecast in early July 2023. It is the possibility of connecting one facility to another on the asset level.  
In the oil and gas industry, it is common to find multiple production facilities within a single asset. Such facilities are strategically deployed based on factors such as large field size, geographic dispersion, and the integration of new fields. In pForecast, you may now set up connections between facilities to resemble such layouts. The new feature allows you to define a parent facility and connect it to other facilities, which we define as sub-facilities. This is illustrated in the figure below: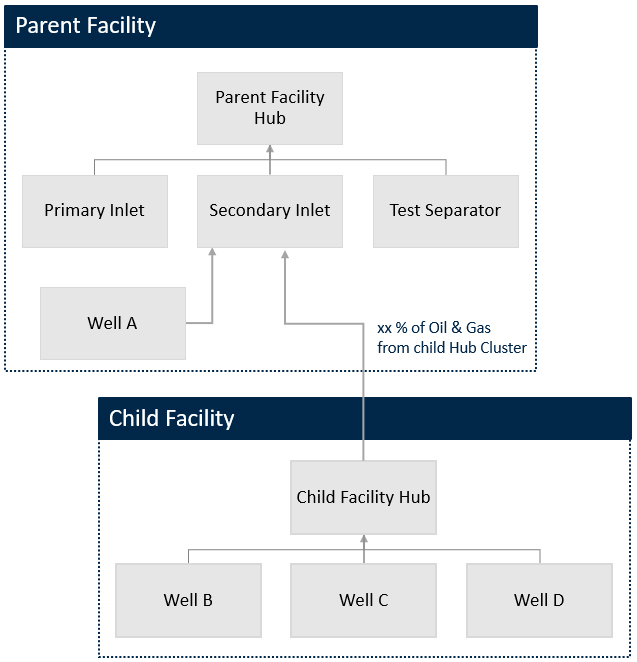 By leveraging this advanced solution in pForecast, operators can simulate phase separation from the sub-facilities and effectively manage production volumes and capacities across different facilities. The approach enhances overall performance and maximizes the asset's potential in a dynamic industry. Inheritance of shutdowns and dependencies on the production efficiency in a hierarchical facility structure is also included in the new feature, saving you a lot of time in setting up an advanced analysis.
If you like to know more about this cutting-edge feature, book a demo here: