New feature: Incremental profiles analysis
We are excited to announce that the new feature of pForecast, incremental profiles analysis, is now available to all pForecast users.
This new feature in pForecast enables users to derive incremental profiles in a reliable, efficient, and easy way, providing the necessary basis for decision-making and risk management.
As you may see in the following figure, different percentile estimates for incremental analyses have been derived. The graphs are generated by pForecast and illustrate how produced volumes of different phases are influenced/affected by the incremental scenario.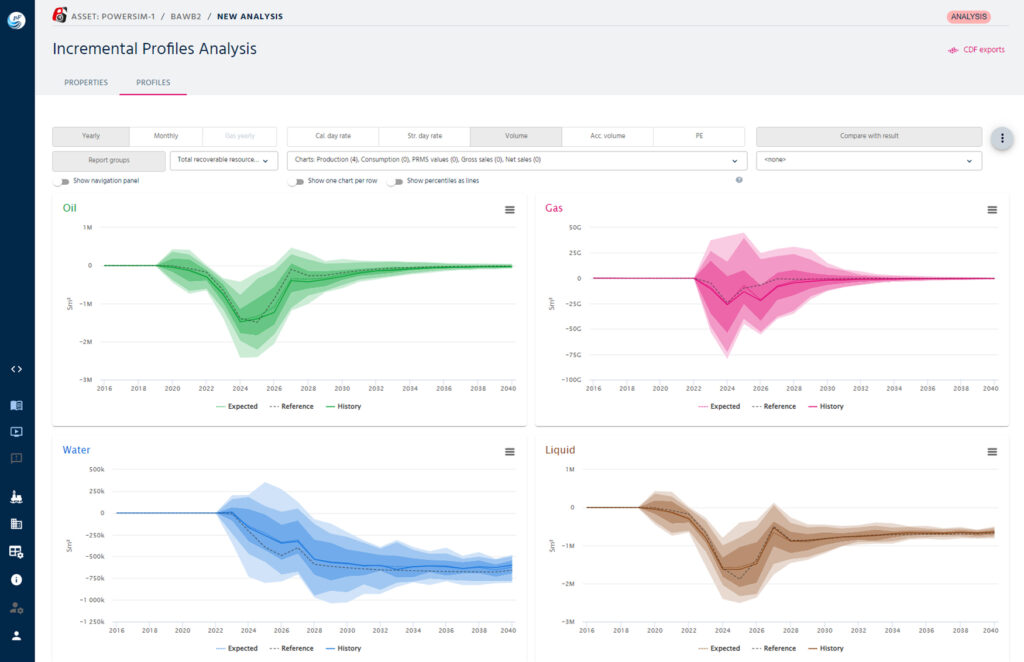 If you would like to learn more about the methodology behind deriving incremental profiles stay tuned! Soon we will publish an article on this topic.
Remember you can always book a free live demo with us. We can walk you through the pForecast software, answer your questions and figure out how we can help you in the best possible way.